I'm as happy on set as a penguin is in water. And much like a penguin's oddities outside water, my oddities outside the set help me out when I'm filming
Butterflies is your third feature-length movie after Gişe Memuru and Ivy, and you're taking firm steps towards becoming an experienced director. How would you compare the movie of this process with the previous ones?
every movie has its own story. My relationship with this film's scenario was a bit stranger than the previous ones. I'd been working on it for five years, but I never truly sealed it. I can say this was the film that helped me best understand Guido in Fellini's 8 ½. It was a very fast movie from post-production to filming and the decision to make it. I did end up in the hospital due to fatigue a few times. But it's done now and I'm happy.
The film tells the story of three siblings who reunite in the village of Hasanlar (also mentioned in your movie, Gişe Memuru) and how they get to know each other. What has inspired you to write this scenario? Does it have some autobiographical elements?
I wrote this scenario to overcome the death of Mazhar Candan, with whom I was very close and who introduced me to the joy of intellectualism. I wanted to write something in which I could joke about death, something where the death is important but far from being the lead star. There could be other traces of my life I'm not aware of but I'm not good at backtracking these kinds of things.
The cast includes some successful names such as Tolda Tekin, Tuğçe Altuğ, Serkan Keskin, Bartu Küçükçağlayan and Ezgi Mola. How did you decide on this cast? For instance, in an interview you said you thought about Nadir Sarıbacak when you wrote Ivy. Did the same thing happen with Butterflies? Did you partly decide on the cast?
I can say we hardly auditioned for this film. I assigned the roles by meeting the cast. I didn't have any of them in my mind during the writing process. Maybe I lied to them about this but let me be honest now, I had no idea who to cast when I wrote the film.
You filmed Butterflies in just 18 days, much like your previous movies. However, this cast is a bit more crowded than the other ones. Can you tell us about the filming process?
I love being on the set. I'm as happy on set as a penguin is in water. And much like a penguin's oddities outside water, my oddities outside the set help me out when I'm filming. I don't have a problem with or rather enjoy filming with a crowded cast. Tuğçe (Altuğ), Tolga (Tekin) and Bartu (Küçükçağlayan), who play the three siblings, actively take part in the theater culture. This team had me do rehearsals more than I ever did. At one point, I was on the verge of saying, "Leave me alone, I want to make a film!" I called Bilge (Nuri Ceylan) and Zeki (Demirkubuz) to ask if they experienced anything like this. I wondered if actors ever lose their energy. They both said they always wanted to do more rehearsals but either actors rejected, or they didn't have the time. I was so overwhelmed that I had to call someone else and complain about it.
What do you think sets Sundance apart from other film festivals? How was the audience? How was their reaction?
Sundance is a festival of directors. The audience asks me about Gişe Memuru and Ivy as well. It was a lovely audience and they weren't afraid to show how they felt.
Do you think film festivals shape the industry? How influential is it when films are awarded?
Festivals are very important for new sounds to show their presence and to be hear. If Gişe Memuru hadn't received an award in Antalya in the past, maybe Butterflies would not win at Sundance today.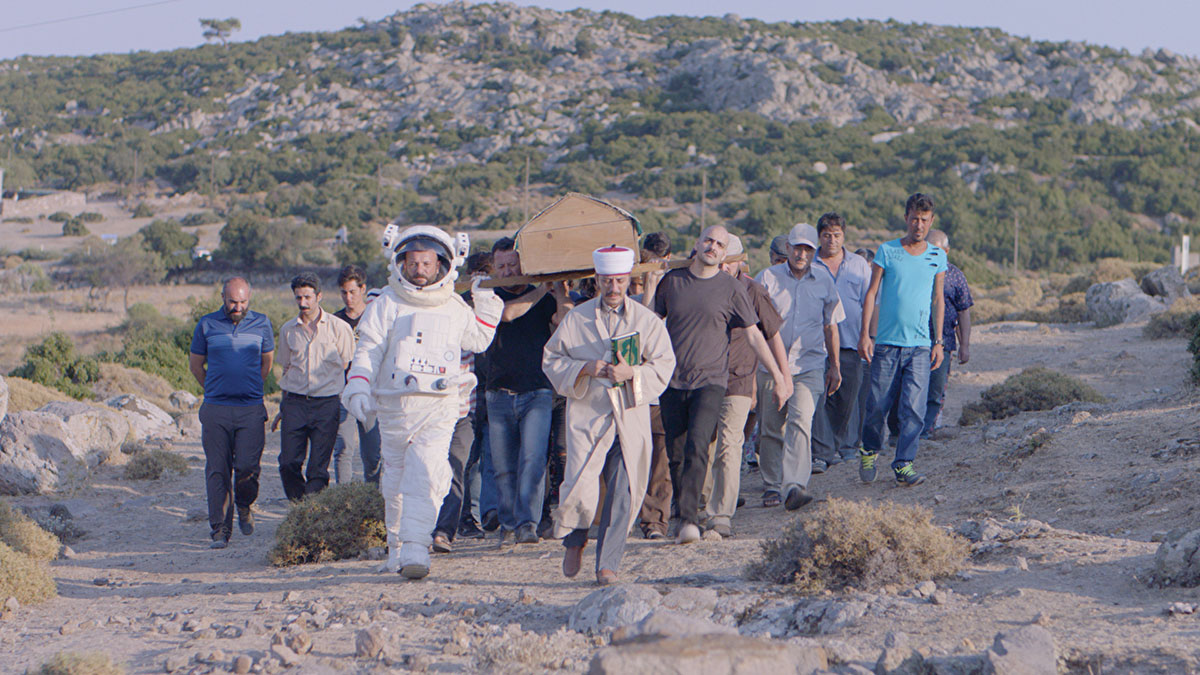 Compared to other movies at Sundance, Butterflies had a more limited budget. Can we say that this limitation made you more creative?
The fact that my budget was limited didn't mean that the movie looked less expensive in terms of production. If I hadn't liked it, I would've filmed it in 22 days instead of 18. I'd go rob a bank but find a way somehow! We can say that I took my time while preparing and filming but had to decide quick. I usually work better under stress.
Festivals are very important for new sounds to show their presence and to be hear.
Butterflies is described as a "black comedy." In previous interviews you said, "I want to do comedy but I'm not funny." Do you still think this way after this film?
You'll be the one to answer this question! We describe Butterflies as "A comedy about a strange family/A strange family comedy/A family that is strangely comical."
Premiered at Rotterdam Film Festival, Butterflies will be released in Turkey on March 30. What kind of reaction do you expect from the audience?
I want them to love Butterflies because it no longer belongs to me, it belongs to the audience. I raised it, took care of it and I want them to embrace it with the same sense of respect and love. After all, I present them with a story – this is all there is to it.