Since moving to New York from Amsterdam in the early 1980s, Ari Marcopoulos has been one of New York's most prominent photographers, creating a narrative of American youth subculture and its power to shape. He started working with Andy Warhol as a printer, and went on to document the underground music/skate scene, hanging out with the likes of Beastie Boys, LL Cool J, and Run D.M.C. His work is gritty and graphically striking in its manner to portray what is real. With a new Monograph to be released in September, Mr Marcopoulos answers a few questions.
Straight away, what are you working on next?
I just finished work on a Monograph entitled "Not Yet." It's coming out in September and is published by Rizzoli. The book spans different periods and aspects of my work. It was assembled in a different way; we invited ten different people to make sections. Artists, friends and family. Then one text by an art historian, one interview, and one essay based on a brand new body of work, plus five sections selected by me. So a book with a multi-selection of various views.
Do you still have a burning desire to go out and document anything with a heightened spontaneity and intensity?
My work is my life. Or my life is my work, however you want to put it. Both work for me. So I am not sure if desire is the right word. It's more something that I do and love.
You once said that resistance and disregard keeps you excited in taking that next photo. Is it still like that? How have you managed to capture endless reams of candid, off-the- cuff photos of hip-hop legends?
I don't remember saying that but often statements that are out there are either changed or I might have said them to provoke thought or confuse people. I really communicate through my images so my words are really secondary. When you find yourself in a situation of interest at times, you take photos just to remember.
You once said, "Before I met Public Enemy, I had read Malcolm X's biography and knew about Louis Farrakhan and the Nation of Islam. I was able to talk about those things." Do you remember how Public Enemy approached you?
Public Enemy was a band in need of publicity like any band. I got along with them fine from the beginning. I had a good relationship with Chuck-D and Hank Shocklee. I showed interest in what they were doing. What is a better compliment than that?
What was it like working with the Beastie Boys? You have provided us with a visual history of these guys and this is a subject that is bigger than what is considered the norm..
The Beastie Boys were close friends so it's hard to call what I did with them "work." We hung out a bit and things got done. And yes, because they are famous, perhaps the images take on another meaning for the viewer, especially when the viewer happens to be a big fan. I am a friend not a fan.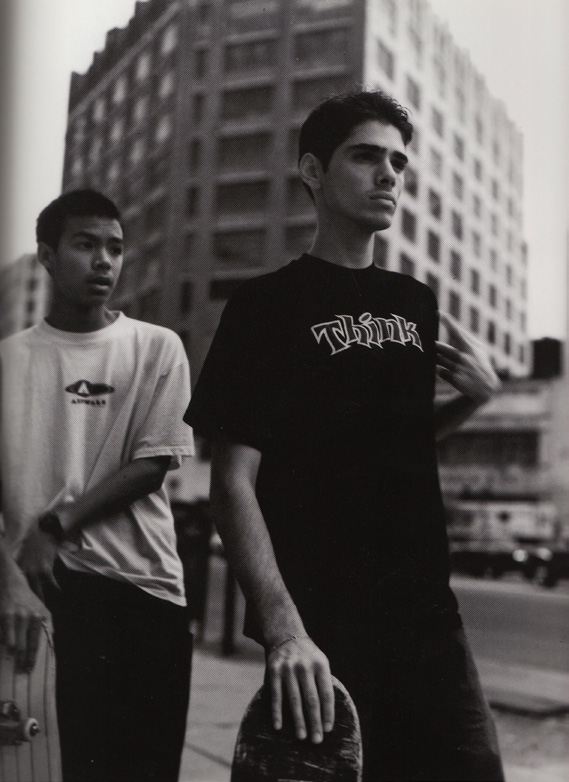 Fast forward to 2013, when you helped capture the album art and conceived the aesthetic and design for the cover of Jay Z's "Magna Carta…Holy Grail." What was it like witnessing the different methods of the music industry?
The making of the cover was a communication between Jay-Z, the creative directors and I. It did not give me any insight into the music industry that I did not already have yet. I talked with Jay-Z about the music, the lyrics, and then came up with images that were my interpretation of what he was trying to convey.
How do you feel each time you capture a good photo?
It feels good. But I really don't know what is a good photo. Because what is good for me means shit to others. So I just keep making images that I feel challenge my ideas of what is good or bad. The difference between the two just requires changing your mind.
Did you feel like this with the recent release of your limited-edition photography book, Epiphany?
Epiphany is an interpretation of a collection designed by Alessandro Michele for Gucci. A fun project to work on and complete. It's out there in the world now for people to enjoy.
I am mostly pleased that the book turned out to be so popular. At first it seemed an odd combination; Gucci and I. But it turned out to actually work well.
Beastie Boys, LL Cool J, Run D.M.C, downtown street skateboarders, emerging sub cultures, working with Andy Warhol… What has been the most intensified experience of your career?
Being able to share some of the aspects of my work with my children. Snowboarding big steep mountains in Alaska. But most of all being able to stay interested in the medium I chose to work in, regardless of the subject.